Sixth grader Abraham Walker and his brother Joe were adopted by a devoted family in Charlotte, North Carolina, last fall from Sierra Leone, West Africa.
Walker never had a birthday party of his own prior to adoption, and regrettably, he is unaware of his true age. When his new family made the decision to surprise him, everything changed.
When Walker's mother first entered the kitchen carrying a birthday cake with lit candles, Walker was seated at the table. Walker covered his mouth and fought back tears as the family sang « Happy Birthday » to him.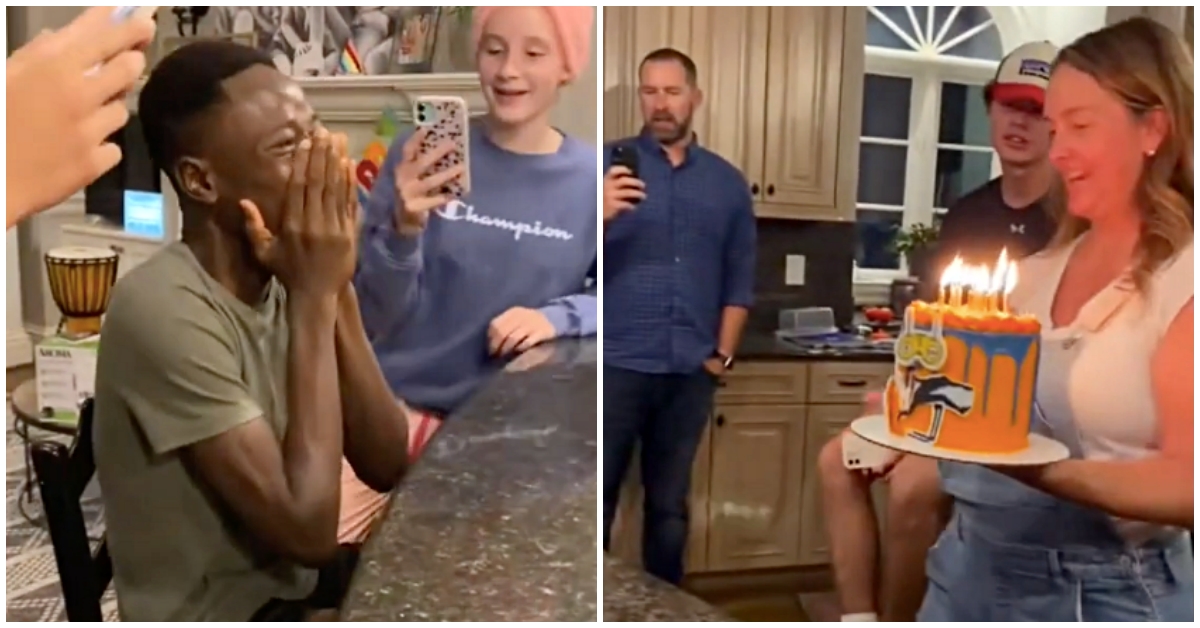 Walker comprehended what was happening and his face burst into joy.
He got out of his seat and raced to hug his dad and mum while he continued to sob as soon as his mother set the cake down in front of him.
During a visit to an orphanage in Sierra Leone, Walker's adopted father got to know Walker and his sibling.
The Walkers and their four children gathered as the brothers were going to be split apart and taken onto the streets and decided quickly and unanimously that Abraham and Joe should join their family in America.
As Walker said to TODAY, « All I used to pray for was to have a family that could love me and care about me, and then God just said, 'wait I have the perfect and beautiful family,' » Walker said.
The first of many birthday festivities Walker would have during his life, it is safe to assume that this is a birthday he will never forget.
The heartwarming surprise is shown in the video below: